Welcome to T-Shirt Graphics
T-Shirt Graphics will only provide our customers with the finest custom screen printed or embroidered garments and products possible.
No matter what size your order may be, we will devote the same time and effort into every order. Ensuring that you are completely happy with your final product.
All pricing and options will be presented upfront so there are no hidden charges at the completion of your order.
We welcome you to take a moment to stop by our facilities, and browse our vast selection of products and designs.
The T-Shirt Graphics staff looks forward to working with you on your next event or custom products.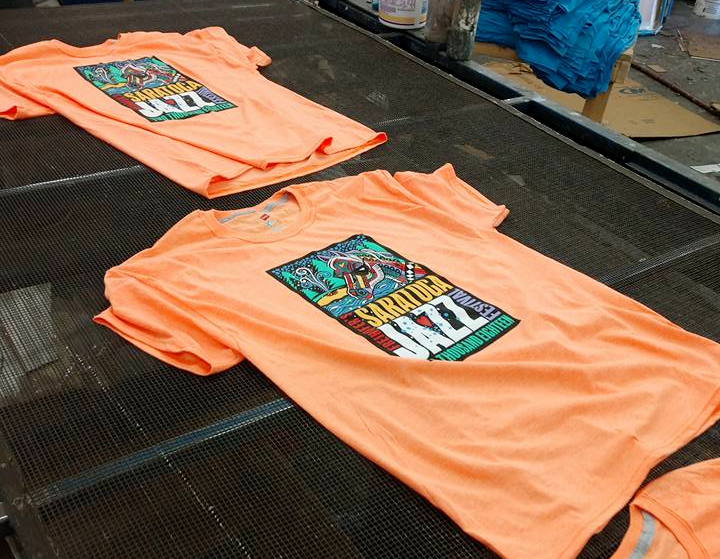 Bonacio Construction has been doing business with T-Shirt Graphics for over 15 years. We are extremely satisfied with their high-quality products, timely delivery and competitive pricing. Their customer service and professionalism is outstanding.
T-Shirt Graphics is well respected in the community and supports local businesses. If your company is looking to order apparel, hats or promotional products, I highly recommend T-Shirt Graphics. They are there to help your business succeed.
Kathy Cheeseman
Bonacio Construction
It has been great working with Dennis, Eileen and the T-Shirt Graphics Team over the past 10 years. They have always been flexible and accommodating in the many needs that have come from our school. Without reservation I would recommend their business and the services they provide!
Paul Ripchik
Shenendehowa High School
Gaffney's has been a very satistied customer of T-Shirt Graphics for over 20 years. Their products are high-quality, competitively priced and always delivered on time. The customer service I have received over the years is outstanding. If you have a need for customized screen printed or embroidered garments or products, T-Shirt Graphics is the company for your successful business needs. T-Shirt Graphics is a community minded business and sits on many boards in our area. They are always ready to give back to the "cause". I highly recommend this company for all your graphic needs and more.
John F. Baker
Gaffney's
Curtis Lumber has been a very satisfied customer of T-Shirt Graphics for over 25 years. We use T-Shirt Graphics for many of our screen printed and embroidered apparel and promotional products. Their products are of the highest quality with competitive pricing and outstanding customer service. Curtis Lumber likes to work with local businesses whenever possible. I strongly recommend T-Shirt Graphics for any of your business needs.
Dave Biewlaski
Curtis Lumber
I have worked with T-Shirt Graphics for 25 years and they have been, simply, a pleasure to do business with.
Always there to help solve your needs as a consumer, taking the necessary time and energy to make you happy with the merchandise you are purchasing. I suggest strongly that you give them a chance to meet your personal and business needs.
Rich Johns
Saratoga Springs High School
We use T-shirt Graphics for all our truck and equipment lettering needs, all our safety shirts and jackets, as well as other specialty items. Dennis and Eileen are very friendly and willing to work with us on anything we bring to them. Their staff is very professional, knowledgeable, and accommodating. The product that T-Shirt Graphics turns out is very high quality, affordable, and durable. Whenever we deal with T-Shirt Graphics it is a pleasure.
Recently we had to have lettering and numbers for our FUEL STORAGE SYSTEM to meet New York State ENCON standards.
T-Shirt Graphics took care of what we needed right away. We are proud to say that we are very happy with the services that they provide to us.
Walt Barss
Town of Greenfield
We recently worked with T-Shirt Graphics for the Galway PTSA Dance Recital- "Dance to the Music." TSG did such a great job. Everyone loved the shirts, the price was affordable, and your friendly, helpful staff made my job much easier.
Emma Obern
Galway PTSA